WWW Wednesday is a meme hosted by Taking On A World Of Words and one that I have never participated in before. In an effort to post more often, I decided to tackle this fun little thing. I mean why not? It seems easy enough right? Answer three little questions? I can do that.
What am I currently reading?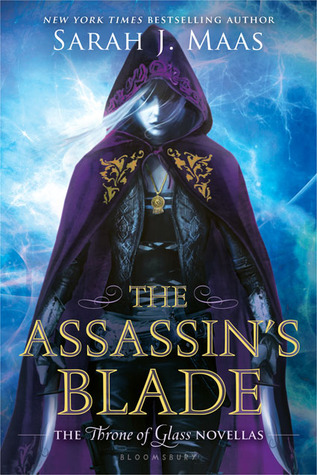 I recently started The Assassin's Blade by Sarah J. Maas, which is a compilation of five prequel novellas to the Throne of Glass series. I've pretty much devoured this series so far, so it was an absolute no brainer for me to pick up this book while waiting for September to pick up the next book. Celaena is just such a freaking badass. For an assassin with an attitude problem, I think we'd get along pretty fantastically. And she definitely could kick my ass, so being on her good side would be in my interest.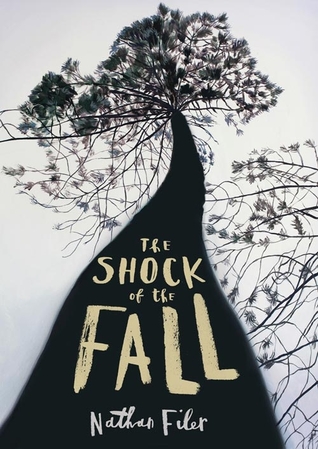 For this month the Bloggers Book Club book of the month is The Shock of the Fall by Nathan Filer. I decided to pick up this book on audio after seeing that it was available on Scribd. I'm about halfway through listening to it and I'm having really mixed feelings about it. I've seen a lot of people raving about how compelling the book is and honestly, I'm just not getting that. Hopefully the second half of the book picks up a little for me.
Oh good ole' Harry Potter. After staring longingly at my bookcase, as I often do when my husband isn't home, I decided it had been awhile since I gave Harry Potter a good reread. What I'm doing different this time around is as I read, at my one chapter a day (if I get to it) pace, I'm logging on to Pottermore and going through the books along with the site. I actually haven't spent that much time on Pottermore past being placed, where I belong, in Slytherin. I bleed emerald green and silver.
What have I recently finished?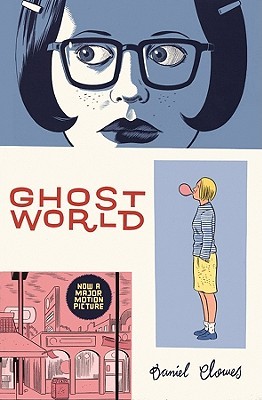 Despite the fact that I wasn't a teenager in the 90s, I totally consider myself a 90s alt child. I blame this mostly on the large gap between my sister and I; she gave me the most rad gifts. I originally read Ghost World sometime in high school and related so much to the characters. I was that kid that wanted to be Daria and have a best friend like Jane Lane. I also love the movie, which varies a bit from the graphic novel in the best way. After finding a copy at my local used bookstore, I absolutely HAD to have it.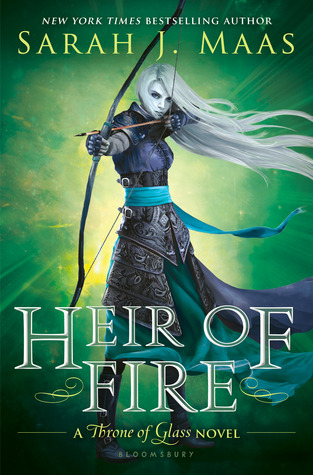 As I said before, I have loved the Throne of Glass series. Heir of Fire wasn't my absolute favorite out of the three currently out, that superlative belongs to Crown of Midnight, but I still enjoyed the freaking hell out of it. I'm currently behind on my reviews, but I will hopefully find time to write up a quick one of what I loved specifically from this book. I will say that I wouldn't mind having to spend months with a brooding fae with sexy tattoos. Give me that sexual tension any day of the week.
What will I read next?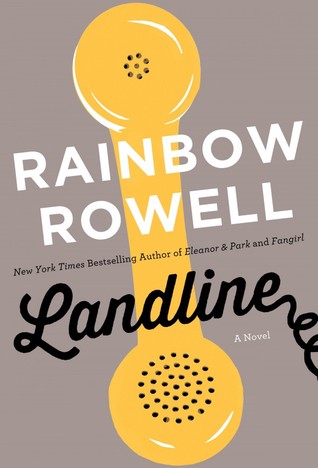 Next on my list is Landline by Rainbow Rowell. I've had this book for quite some time, but just haven't found the opportunity to read it yet. I've also been avoiding the Rowell obsession I've seen around the blogosphere for really no apparent reason. I'm expecting to really love this book, not because of how much everyone else does, but because it sounds like it's right up my alley. If all goes well this will roll right into reading Fangirl, Attachments and Eleanor and Park.
Check out Taking on a World of Words!
how is your reading week so far?