WWW Wednesday is a meme hosted by Taking On A World Of Words where bloggers answer three simple questions regarding their week in reading.
WHAT AM I CURRENTLY READING?
I was quite taken with the first of the Miss Peregrine's series. It was the perfect amount of weird and creepy and interesting. The photos Ransom Riggs uses to compliment the story are some of the coolest things I've ever seen. And I would be lying if I said I wasn't a little jealous of that idea. I unfortunately wasn't as enraptured by the second book so I'm really hoping that this redeems the series for me. So far it's proved very interesting, but I'm not really sure where it's going to go from here.
So when Fox aired the Wayward Pines series, I had ZERO idea it was based of a book series until the one day I decided I was going to actually watch the credits. And there is was "based of the book series" blah blah blah. I just signed up for Kindle Unlimited to give it a try and there was Pines staring me right in the face. What better time to pick it up? I just started it today via audio while I was toiling away at my day job. It's fairly similar to the what I remember from the show, but Ethan doesn't seem as angry at Matt Dillon portrayed him.
WHAT HAVE I RECENTLY FINISHED?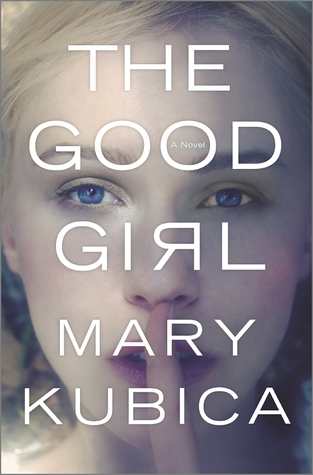 I LOVED THIS BOOK. Maybe it was the fact that I listened to it, so the narration was really well done, but I really enjoyed this book. It was the perfect case of unreliable narrator, but more in the case of the person around whom the book revolves doesn't get a true voice until the conclusion. So even when I thought I knew what had happened, I was thrown for one last loop at the very end. On top of this being a very compelling story, I fell in love with each of the characters from the mother, to the detective, to the kidnapper.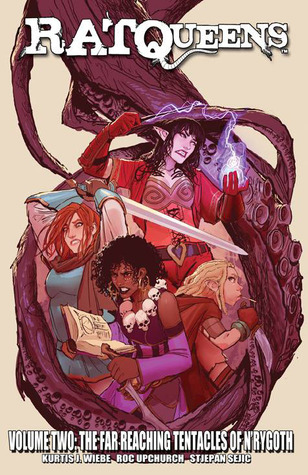 I can't get enough of Rat Queens. This is one of those series that just speaks to me and my soul in such a unique way. Bad bitches, magic, squids coming down from the sky and smidgens who have an obsession with psychedelic mushrooms? Sign me the freaking hell up and take all of my money.
This was an interesting read. This if the fourth installation of Old Man's War and actually is the retelling of the third book from the perspective of one of the main characters' daughter. I didn't actually mind that though because Zoe has the greatest voice. She's sarcastic and funny. I kind of really want to be her friend. I mean she's really cool. Like really cool.
I also just finished Why Not Me? by Mindy Kaling. Review to come!
WHAT WILL I READ NEXT?
I'm going to get to The Name of the Wind still. I swear. I just happen to be a bit scatterbrained and horrible at getting to my TBR list. But who isn't?
Check out Taking on a World of Words!
HOW IS YOUR READING WEEK SO FAR?